Fun Date Ideas & Activities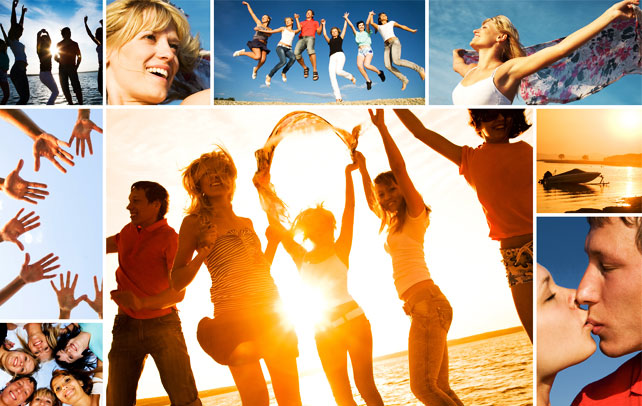 Subscribe to Riddle Puddle
In dating world, romance is as important as having fun and enjoying being out with your partner, just as you'd do with your best friend. How are you going to break away from the routine which, if not now then at some point in future, will definitely and viciously try to break you two apart? The moment it starts to seep in, romance will start to go out of the window. And if you were to ask the experienced, they will tell you that it's a definite certainty and has to be dealt with creativity. So, it's entirely in your hands to not let it be a problem. Don't fret though, for we are here to help no matter what. The ideas we have for you are not only fun, but will also take your romantic life to a secure location. Continue reading through the article to know what ideas for fun date are on offer. Rest assured, they are only the best!
List of Fun Date Ideas
Foreign Trip… At Home Say bye-bye to budgetary or time constraints, and bring Paris, Rome, and Prague, etc. to your home and make the day, a memorable one for your date and yourself. Turn your home into your favourite romantic city. How? You will be able to find wallpapers and other decorations to decorate your walls and other areas of your home with. Also prepare, or order local cuisine of the city you've chosen.
Foreign Trip There's something extra charming about a date made in a country that is not your home. If budget and time permits, plan for a day or two, or more, and take your date to the date she will remember for a long long time. However, if you feel that the two of you are not quite there yet, then instead of planning it as a surprise, ask her first if she's okay with the whole idea.
Tourists At Home Do you know the city you live inside out? Have you seen it all? It's highly unlikely that you have. Take it as an opportunity and explore your home city with your date. Be the tourists of your own city! You'll be surprised by how many places show up that you probably didn't even know exist in your city.
Off Season Romance It's a long shot but you'd want to try it! Many places, like zoos, adventure parks, beaches, and so on, are not much crowded in the off season. If luck permits, you might get one of these places just for yourself and your date. Being together in the calmness of the giant place will make the date extra special and romantic.
A 24 Hour Date A 24 hour date will give both of you plenty of hours to spend some quality time together and have fun. Start with dancing the evening away or any other activity that your partner might want to indulge in. Follow it up by a quiet dinner and sleep the night away cuddled together in a countryside bread and breakfast inn. Wake up together in the morning and have breakfast, following it up with a quiet drive to your partner's favourite location, maybe a movie next, and then ending it with a dinner.
Be A Sport Okay, it's a fun date and sports never stopped being fun. Try and be a sport. Go out with your partner to a sporting event which he/she enjoys most. However, if the plan doesn't work out somehow, you can always resort to playing one, even if you don't know it. Ice-skating, horse riding, miniature golf, and actual golf are the perfect sports to spend the date in a fun way.
Wine Tasting It's fun, it's romantic, it's exquisite, and it's one of the most awesome ways to spend a date with your partner. There are many places along the countryside that offer wine tasting tours. Even if you can't find one, you can arrange one yourself. Buy a few different types of wine, red or white, and put it in a basket along with a nice picnic lunch, some chocolates, and fresh fruits. Drive on to a scenic location to enjoy it to the fullest.
Other Ideas The list doesn't just end here, and there are a lot of wonderful ideas for an even wonderful date. Some of these are: Hiking, bowling night, flying a kite, sunrise or sunset views, ice fishing, underwater aquarium excursion, theatre, art gallery, and local music show.
You can either choose among the ideas given above or after reading them, can come up with one in your own head that you deem the best. Have a fun fun date with your partner!
Subscribe to Riddle Puddle