Honeymoon Surprises For Her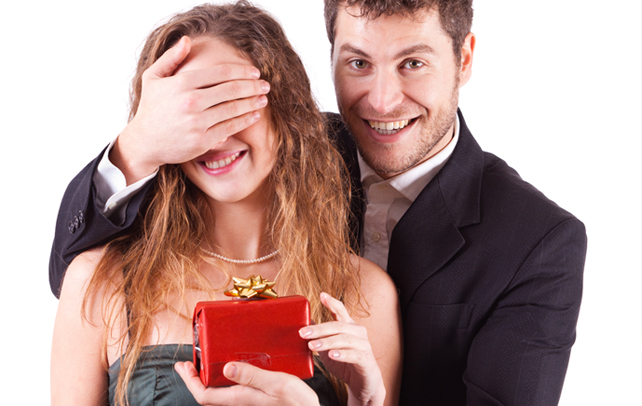 Subscribe to Riddle Puddle
Honeymoon is the sweetest period for newlywed couples. Since childhood, nearly everyone dreams of having prince charming or fairy as a spouse when they grow up. So, when the perfect wedding finally arrives, it is time to celebrate and enjoy each other's company. Honeymoon gives you the wonderful opportunity to be with the love of your life, who is now your spouse. This is the period when you get to know your spouse better. Honeymoon sets the mood for exploring exotic locales where the two of you can have all the time of your lives. So, make the most of your honeymoon period by planning romantic surprises every day for your love. Make your honeymoon special so that your wife cherishes honeymoon memories for rest of her life.
Exciting Honeymoon Surprises For Her
Poems What better way to express your love to her than dedicating a poem. Jot down poems for her and make floral designs on the border of papers. Place them on the walls, on table or near her photo frame. This will bring smile on her face. She will be pleasantly surprised and will appreciate your romantic gesture.
Gifts While on a tour, surprise her with lots of gifts. Present her a pair of gold earrings or gold brooch while you are boarded on airplane. Book a fine honeymoon suite in an exotic locale with fantastic view. Make sure your hotel has all the luxuries such as spa and private swimming pool. Surprise her by gifting special honeymoon wardrobe including sunglasses and beach wear. Buy her a book from her favorite author. You can even arrange a flower gifts upon arrival at your honeymoon suite.
Flowers Arrange hotel attendant to bring flowers to greet her every day in the morning. Deck up your honeymoon suite with flowers and decorate your names on the walls with flowers. Mail her roses everyday with "I LOVE YOU" note attached to it. She will cherish the moment for rest of her life.
Special Dinner Surprise her with candlelight dinner. Take the help of hotel attendant to set the dinner table near the pool, with soft melodious music playing in the background. Share your meal, desserts, and drinks with your spouse while dining.
Travel Plan your trip well. Book first class tickets for your honeymoon destination and return tickets in advance. Arrange a luxurious limousine as transport service from airport to your honeymoon hotel suite. During your stay, you may even hire horse carriage for travelling, as this is more romantic than travelling in a taxi.
Spa Schedule Pamper her with spa and massages in a hotel resort. Make most of the available time by indulging in spa for a whole day. She will love you for pampering her with spa during honeymoon.
Bubble Bath When your spouse is enjoying her sunbath near the pool, you can return to your suite. Leave her a message that you want to see her in your suite in 20 minutes. So, you have ample time to arrange a hot bubble bath for two of you. Deck the bath tub with rose petals and colorful candles. When she returns back, she will be surprised to find a bubble bath and love you for that.
Tattoo Get tattoo done on your arms or on your back with her name embossed on it. Keep this a top secret. Blindfold her and tell that you have surprise for her. She would be curious to know what it is. Slowly remove the blindfold and unveil your tattoo. She will be pleasantly surprised.
Billion Kisses Check Write a check that says one billion kisses and mention your wife's name. This would be most romantic surprise ever for your wife.
Room Service At Night Surprise your wife with schedule room service at night. Arrange hotel attendant to bring champagne, coffee, fruits, pizza, cheesecake and snacks to enjoy in bed.
Concert Show Or Exhibition To surprise your wife during honeymoon, first get to know about her interests and plan accordingly. If your wife is a music lover, then book a ticket for concert show and surprise her. If she admires paintings, take her to museums or painting exhibitions where she will have a blast. If she is a bookworm, take her to book exhibition. She will love to be surrounded by books.
Honeymoon is once in a lifetime experience for a couple. So, make best use of it by throwing surprises and make it an unforgettable event in her life.
Subscribe to Riddle Puddle