How To Dress Up For A Date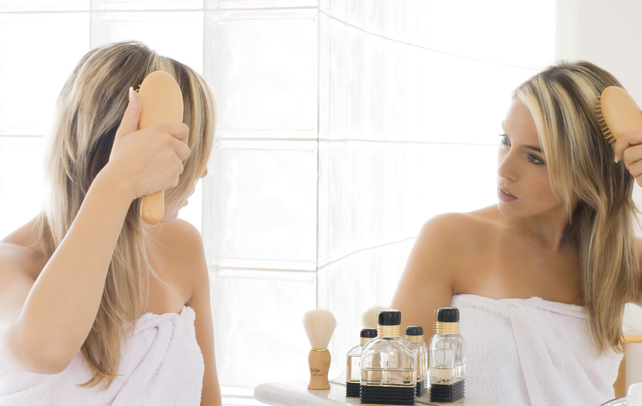 Subscribe to Riddle Puddle
Aiming to be the style specialist for your upcoming date? Well, then you need to up your sleeves and get the balls rolling, for being a trendsetter isn't an easy ballgame. In fact, it calls for selecting your look with prudence and caution, lest you rub your partner on the wrong end or send wrong vibes that have him/her racking the nerves. Instead, you should be styled in a way that you have him/her complimenting and contemplating your look even days after the date. To get off to a great start, we are here to help you with some excellent ideas and some handy tips. Enlighten yourself and get your man/woman drooling at you!  
Know The Occasion We give you two situations - You are dressed up like a Christmas tree and your date takes you for a coffee at the nearest café and you are in your casual tee and rugged pair of jeans and you end up going to a lavish eatery. Awkward and out of place are two feelings that would creep up your mind and make you restless until you return back home, feeling stupid about yourself. As for the date, you would remember nothing except the fact that people were glaring at your style statement and snickering about it. To dress up for a date, you need to first know where your partner is taking you to, whether it is a casual outing or a dinner date. Zero in on an attire accordingly.  
Colors That Work For You If you thought that a bright red or a fluorescent green is what would draw the attention of your beloved, well, we guess you need a little counselling. For this would only draw the attention of the fashion police and not your date, who would surely feel uncomfortable being with you (even if he/she does not say it in so many words). It is true when they say, add colors to your life, but only those that make your life beautiful and attractive. If you are a man, go for neutral shades or shades of blue, black and white. For a woman, adding a bit of hue to your attire can be okay, but not too much. It could be suicidal. Remember, an extreme display of colors would not result in the desired effect. Instead, it could only turn off your date. So, choose wisely and pick those that brighten your personality!  
Accessorizing Yourself Men or women, accessorizing is the call for the day! You have picked up a dress that suits the occasion, chosen your footwear accordingly, but what about the accessories? Accessories add that spark to your appearance and make you look lively and appealing, for if it weren't for the accessories, you would look bland and vapid. For women, the options are aplenty, from neck pieces to earrings, rings, anklets and so on. Choose one that highlights your dress and makes you look appealing. But don't go overboard. Men, too, have a lot of options today when it comes to accessories, whether you want to dress casually or formally. Belts, cufflinks, neck ties, collar pins, watches, wrist bands, and so on. Use your sense of discretion while picking an accessory.
Picking Shoes While dressing up for a date, selecting the shoe often gets overshadowed by the anxiety to pick up the right dress. Result, you are left with no option but to go with a contrasting pair of footwear. But do you know that putting the wrong foot forward can ravage your entire effort of looking charismatic for the date? Why take a risk when you have options to explore? While selecting your outfit, make sure that you pay equal amount of time deciding on the footwear that would complement the dress. If it is a casual outing, you can go for sandals, sneakers, loafers. If it is a formal date, men can stick to formal shoes or suede ones, and women can choose from wedges, peep toes, stilettos or bellies.
Comfort Zone Aiming to look like a diva or the heartthrob of the nation can be quite a fanciful dream. And, if by chance, you successfully bring to life your fancies, know that it would be quite difficult to carry off the same all through the date. Rest assured, nothing can be worse than tipping off from your heels or moving uncomfortably with those tight-fitted jeans while on a date. So, do not compromise your comfort for fashion as you may only end up looking like a stupid wannabe. Instead, trust your comfort clothes, while dressing up for a date. Only when you feel comfortable in the attire, will you exude brilliance, confidence and charm.  
Cleanliness - A Must Be! There are no qualms about it. Last of all you need is a wrinkled blouse or shirt, dirty trousers and shoes that look as if they were never washed or polished! One look at you and it could as well be the last date with your beloved! Whether you have been in a rush or were informed about the date at the last-minute, nothing explains the rugged condition whatsoever. Make sure that the dress you choose is freshly laundered or at least washed and ironed, your shoes polished and clean, your accessories in perfect shape and you bathed and smelling fresh. Always remember that while on a date, strive to maintain a look that is fresh, clean and neat.
Some Additional Tips:
Make sure that the attire you choose is practical and comfortable, lest it gets uncomfortable for you to sit down or stand straight due to its shape and cut.
No matter how cool or sexy your favourite actor looked like in his/her latest release, it is unwise to follow the trend if you are not in your skin after wearing it.
For women, minimalistic or natural make-up is the way to go for a daytime affair. For the night, you can get a bit loud and use sharp tones but make sure you don't go overboard.
For men, make sure you are clean shaved or have at least trimmed your facial hair so that you look neat and tidy.
You've hit the jackpot with your selection and are looking drop dead gorgeous/ handsome but the moment you open your mouth to say hi, your partner gets turned off immediately. Bad breath, didn't care to think about it? Brush and floss before you go out for the date.
Wear a nice subtle cologne or perfume before you step out of the door. The sweet fragrance is sure to be the cherry on the cake! Have a blast!
Subscribe to Riddle Puddle