Single Parent Dating Advice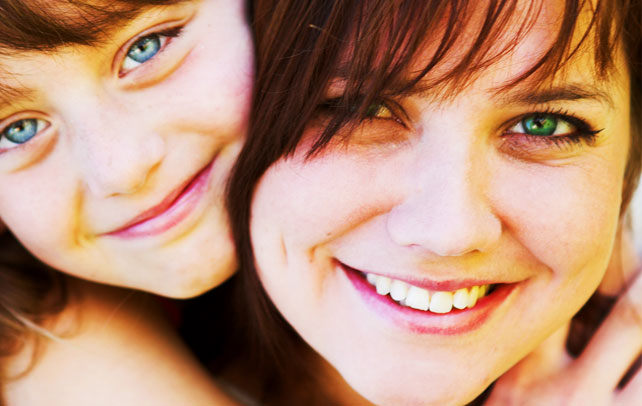 Subscribe to Riddle Puddle
While loneliness can let you stay who you want to be, at times, it can drive you nuts. Being a single parent and constantly occupied in looking after your kids can be very demanding and tedious. Besides, yearning to lead a social life that you always wanted to, can provoke your fantasies. But, what is more important is how happy and cheerful you can keep yourself despite these struggles and difficulties. Well, if you have that determination to keep your family satisfied, then why not you. Gone are those days when single mothers were confined to their homes indulged in household chores and single fathers who only worried about earning greens to fulfill their kids' demands. The present era views singledom as another opportunity to search for new love, new relationship, and a new partner. And if the thought of dating a new person strikes you quite often these days, you are just a few steps from finding new spark. As you glance through the following lines, find some easy yet romantic tips for dating as a single parent.
Dating Advice for Single Parents
Advice for Single Dads
Simply be yourself. Your qualities of being honest, genuine and sincere will offer more chances to take the relationship to the next level. Remember women, married or unmarried, like men who like to be in their own skin.
If your ladylove has children then show genuine interest in her children and engage them in talks and activities like watching movies, helping them with their homework, or playing games with them. With the passage of time, her kids will start accepting you and showing interest in you. This would just be the first step of the milestone you sought to achieve.
Help your ladylove in her daily chores. By doing so, she'll appreciate the fact that you are making her life easier and are seriously interested in being a part of her world.
Display your affection for her and treat her well. Let her know that you genuinely harbor for her.
Talk regularly to connect with her and be frank about issues that concern you. These could include what you see in the future; talk about the issue of 'us' and not just 'you' or 'me'. In short, indulge in a good, sensible and valuable conversation.
Be wise and understanding. There may be times when she may ignore your text messages or even calls. Understand, appreciate and value her priorities of being a mother first and then a romantic partner.
Accept and absorb the fact that you are the 'second' one in her life. Hence, do not be perturbed if her center of her world revolves around her children from her ex-hubby.
Make your presence felt irrespective of whether you are with her or not. Share her stress and problems to ensure she has someone to offer emotional support whenever in need.
Advice for Single Moms
Firstly, observe his attitude towards his children, if he has any. If you notice him talking about his children all the time, it proves that he is a genuine person to whom family come first. This will ease your task of approaching him. A sure-shot sign to go ahead!
Do not rush with things or start meeting his kids in the initial stages. The concept of parental dating advices you to keep children away from the dating scene. Meet up with children once you are sure and committed about the relationship.
Prepare yourself to deal with the fact that he may not want any more children in case he has more than one offspring. Discuss the issue of family planning once you both are into the relationship and comfortable talking about kids. You, too, may have your own offspring; thus, talk it out to smooth and strengthen your bond.
Remember, single fathers keep a check on their spending. With this, a sizeable amount of the expenses would be held back for his children. Therefore, do not expect him to spend extravagantly on you. Rather, help him to spend his money wisely; he'll be delighted to have a partner whose ideology matches with his.
Plan outings and trips together with his children to build the right kind of trust. By devoting time to them, you'll be able to better understand their likes and dislikes.
Be accommodating and understanding, especially when you see him preoccupied with his children for a long time. Have patience and avoid getting irritated by the mere thought that he isn't spending time with you.
Understand the priorities of your mate. As such, be smart enough to interpret that this could be the last you could change in your date.
Do not hesitate to proceed and woo that special someone who can light the spark of love, romance and togetherness yet again in your life. These tips on single parent dating will come handy and let you out of any dating dilemmas.
Subscribe to Riddle Puddle