Tips For Getting Over A Crush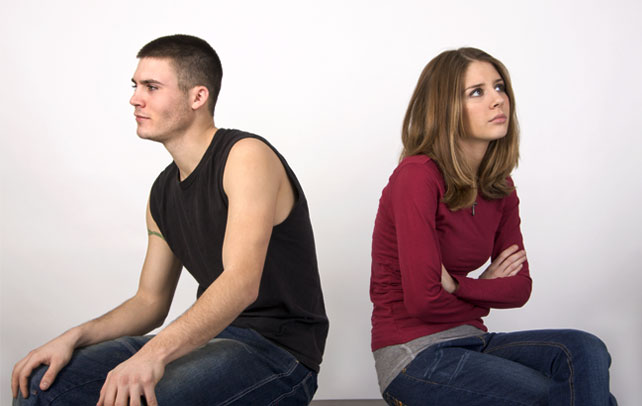 Subscribe to Riddle Puddle
Remember the time when you secretly stared and admired somebody who always appeared in your dreams and you loved to talk nonstop about that person? It was, possibly, the crush that you were unfamiliar with. Are you finding those strong sensational feelings vanishing from your heart gradually? This is exactly what the crush is all about. Falling for someone who's different and developing special feelings for him/her is absolutely okay. As long as it doesn't affect your self-control and restraint, a crush can be heavenly. However, when it comes to getting over a crush, most people have a tough time. It is at this time that the heart takes over the mind and fills it with wild emotions and soft feelings. Nevertheless, getting over the crush hangover can be made easy only if you are willing to follow some simple steps and fight against your heart. Allowing infatuation and emotions to rule over your mind will mess up things further. Here are tips for overcoming the crush.
Tips For Getting Over A Crush
Understanding what a crush is will help you unclog the soft feelings you embedded in your heart. Well, it is nothing more than an intense and wild feeling of fondness or short-lived attraction towards someone. Is it what makes you keep along with that person? Does he/she look attractive that you're willing to sacrifice your job while following him/her when he/she relocates to another city? The answers to these questions will help you understand and handle the situation very well.
Not thinking about your crush will be the easiest and simplest way to get over your crush. Stop creating visuals about you spending your life or sharing special moments with him/her. This will only increase your curiosity to approach the person as a step to get closer to him/her. Try remaining as far as possible for longer durations from your crush.
Be firm and positive; it is not the end of the world. Never assume the person to be your Mr./Ms. Perfect. Console your mind that you are not losing anything if you are turning away from him/her. Understand that there is always hope for another flower to blossom after one dies. Open your doors of heart, as you do not know when and who may enter who'll change your life forever.
Needless to say, it'll take some time to settle your mind. Till the time you get over your crush keep yourself socially occupied and don't be alone There isn't any better way to cure the mental depression by hanging out time with your friends..
Getting busy or keeping yourself occupied with something will offer a huge sigh of relief. Even though it may sound egocentric, but do pay a visit to some of your relatives residing in far-off places. This will relax your mind letting you open yourself to the outside world and realizing that there's plenty to enjoy beyond your crush. So, why be depressed? Live every moment cheerfully and create a cheerful atmosphere so that every person remembers you for your positivity.
Embed a strong feeling that you have turned wiser and matured. Take this experience as a good lesson rather than crying over spilt milk. What if your crush had induced to take a step for which you'd repent later on? Be thankful that you've conquered your crush for the person before time, else crying and waiting for him/her for the entire life would have done nothing good.
We all had a crush during our growing years. And with the growing interaction between different sexes in today's world, chances of having a crush have grown manifolds. Crush per se is not bad provided it doesn't become an obsession. Nevertheless, the above tips will serve as self-help to bid adieu to your recent crush and give you new hope in life. Good luck!
Subscribe to Riddle Puddle