How To Know If You Have A Crush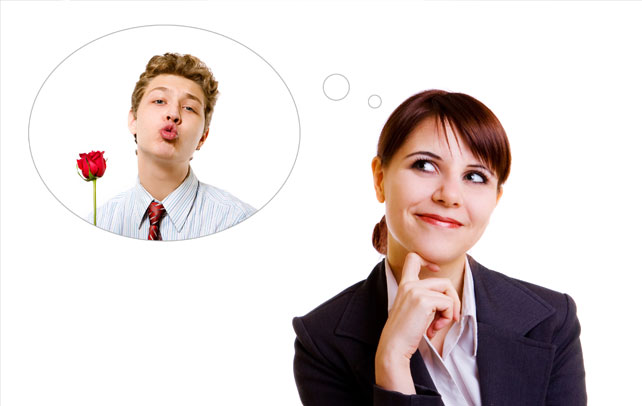 Subscribe to Riddle Puddle
While on the journey called, life, we come across many people in our lives. We meet them, cherish the moments, and then move ahead with new acquaintances. But at some point in life, we meet someone, where our journey comes to a halt. We wish to be in his/her company at every point of time. And at this phase, we experience confusion in our mind. Do I have a crush on him/her? Usually one faces such a situation during the teenage or at times later, when one realises that the other person is right for him/her. During this period one always feel as if one is on top of the world. But the question still revolves around your mind. Do I like him/her? Let's us check out some of the indicators for this question. Read further to explore on the ways to know you have a crush. 
Ways To Know If You Have A Crush Appearance Am I looking good? Is the outfit fine? Are my hair well combed or should I use a gel to set them? Hmm, the perfume is soft and perfect! Well, these are some general questions that we ask from ourselves when going to an event. But, what if you start asking these questions when someone, who is just a friend comes to meet you? You always pay attention to your appearance in order to look best and well dressed. This makes it clear that you want to attract him or her with your appearance and dressing sense.
Approachable While performing your duty, how do you react when a person passes by? Do you notice everyone? Probably not! But in this crowd there is a person for whom you keep yourself available always and never leave the place. And at home, you wait in the balcony for hours to exchange glances with each other and sometimes for a smile. You try and start a conversation with him/her when alone.
Thoughts A thought takes you away in a world of your own and for a while you forget what's happening all around you. So, have people started asking if you are listening or not? Yes! It means your secret behaviour has been noticed by them. You hardly pay attention to what another person is saying. And if you are in a lecture then sometimes you are not aware of the topic in process. You just think of that person whom you like or probably have a crush on. Every time while eating food or out with friends, you just think of that person. Your thoughts make it clear that you have a soft corner for that person.
Feeling While listening to a romantic song, do you feel someone in your thoughts? No doubt, the lyrics of a song depict your feelings for a person. You correlate yourself and the other person in some movie drama, and fantasize about it. You feel eternal bliss when you see his or her face early in the morning. You tend to feel all good-good things for that person. His/her presence changes your mood and you feel as if you are on cloud nine. These beautiful thoughts and feelings indicate that you have started liking him/her.
Conversation You make an attempt to talk to him/her over stupid issues just because you want to know more about the person in depth and wish that the conversation leads to a good and peaceful communication. You crack unnecessary jokes just to make the person laugh on your poor jokes.
On-line Test Have you ever tried the love calculators online? So, which name did you enter opposite to your name? Is that the same person who grabs your attention every time? (Yes) Well, there are situations when you don't get a chance to share your feelings, and you evaluate yourself by appearing on the on-line tests, which give you a hint in someway or the other.
These were some encounters which an individual faces during the time of "CRUSH" in his/her life. If one experiences any of such incidents it means that one has a crush on someone.
Subscribe to Riddle Puddle