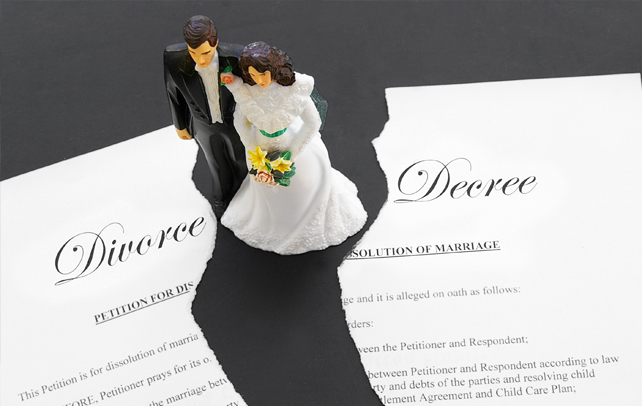 Subscribe to Riddle Puddle
After so many years of waking up next to someone and suddenly finding his/her side of the bed empty in the morning is heartbreaking. Divorce brings a lot of turmoil and life changes. Visiting the court for the settlement and the amount of strain it puts on the children (if you have) is far beyond description. Apart from suffering emotionally, you may also suffer financially. Getting your life back to normal after divorce is cumbersome and painful and on top of that, bills too may need to be paid. Details of what brought you to this end are not what we're here to explore. Maybe it was that he/she cheated on you or the fights never ended and you become dreadful of dating again, thinking 'What if the same things happened again?' No need to feel so insecure and be scared; you can date again as soon as you are ready to move on and forget the past. The following tips will help you in letting go and holding up something better. Here are the tips for dating after divorce.
Tips On Dating After Divorce
Learn And Grow Learn from your past slip-ups, understand what went wrong and how can you refrain from committing those mistakes again. Raise your bar of falling for the guy/girl. Date him/her but don't jump into the relation straight out of the divorce. Give him/her and yourself time to understand and digest what has just happened with you. Try to forgive yourself and your partner. It is part of life and maybe you have someone better waiting for you.
Refurbish Yourself Leave the 'old mommy' or 'old daddy' looks at home and visit a saloon/parlour. Get a haircut, colour your hair or may be some streaks? Avoid your regular clothes and get a wardrobe makeover. Buy clothes that suit your body type and make you look fabulous, that say the type of a person you are and showcase your style. And if you are not in shape then please hit a gym or do some home exercises to lose 'post-divorce fat'. It will make you feel better as exercising will take out all the anger and hostility from your head.
Be Open-Minded People don't easily accept a divorced person because 'being divorced' usually refers to baggage. It is in fact true as you may have children, unpaid bills and a big hole in your heart that needs to filled. But, become a stronger person and don't be a burden for someone.
Go Out With Your Friends Hit the socializing places to interact with new people and make contacts. Let yourself be available. Showing up in a bar or party is a declaration to no one but yourself that you have finally accepted what has happened and have decided to find a new course. Go out with your friends and check out new prospects, but subtly.
Become Friends First become friends with this person. If he/she turns out to be a true friend then only can he/she commit to you. Acknowledge his/her past and accept it. Similarly, make him/her understand and if they can accept you with what you have to serve then you too can think of a long term relationship.
Take In Your Children If your date develops and blossoms into the flower of relationship then do discuss about your kids with this person. He/she needs to know how many kids you have and whether they live with you or your ex. Sometimes, kids are resentful towards the new person in your life and have a hard time accepting that you too can love someone else other than them and their father/mother. Hence, make sure your kids and date have compatibility. Children and your new partner need a little time to accept each other in their lives. Don't worry, everything will come back to normal after sometime.
Walking the lane of dating once again after divorce, can be bit intimidating and tricky because it has been long since you dated last. But if you are still thinking of your ex and can't stop talking about him/her then don't start dating. Until you are fully prepared to close the chapter of your ex, don't start dating. However, don't shy away from it and start exploring the route of dating as and when you are prepared.
Subscribe to Riddle Puddle