Creative Date Ideas & Activities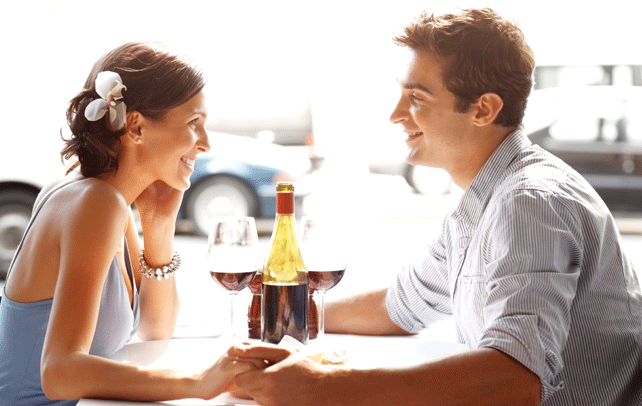 Subscribe to Riddle Puddle
There can be two reasons for a date: to establish a relationship, or just to have a good time.  Have you ever got a chance to go on a date? Yes, cool! Have you ever experienced the feeling of 'short time'? Probably you did, everyone feels the same. And the interesting part is; you need to express your feelings in this short period. You need to be precise and impressive at your approach. You can do several activities to make your date happening: you can take your partner for a movie which he or she likes, and then treat them with their favourite cuisine; or you can take them to some adventure island and spend some valuable time with them. If you don't have good amount of money left in the pocket then you can invite him or her to your place, when alone. There are many ways to enjoy your date, but keep in mind that you also give importance to your partner's choice. Read further to know some creative ideas for someone very special.
Creative Date Ideas & Activities
It's very necessary to make your date interesting with your artistic ideas as this will make him or her feel good about you. Have a look on these creative ideas to make it a memorable event.
A movie followed by a lunch or a dinner is preferred by many. This style of dating is enjoyed by couples of all age groups: young children, college going students, newly engaged or wedded couples, and old couples. So, plan a surprise date with his/her favourite genre and cuisine.
If your partner is interested in adventure sports then take him/her to some good adventure sports club. Your date will feel elated and both of you will enjoy together. A good mood makes things happen. Keep yourself informed with some of the facts on that sport to impress the date. Shift your thoughts from technical to personal and express yourself.
If your date is really interested in dancing then you can take him/her to one of the renowned discothèques, and enjoy the night with great enthusiasm.
You can also simply take her out to some tranquil place, such as; park, river side or a lake. In such a quiet and peaceful place you can spend some time with your beloved and share some intimate moments.
You can make him/her feel special on the date by giving some priceless gifts, such as: a small video on your relation; his/her favourite stuffs; or a mug or tee-shirt with an impression of any picture, which is very much in fashion these days.
One can also plan his or her date at home. Decorate your home with an artistic touch liked by your partner. By using different themes you can create an atmosphere to impress your date.
It is said that the way to a person's heart is through his stomach. So, is your date a foodie? Then why not prepare and serve his/her favourite dishes? Invite him/her to the treat and serve the mouth watering dishes prepared by you.
You can create a big challenge in front of your partner by calling him or her for some treasure hunt. It will be interesting but do not stretch it for long as it will lose its charm.
Let's add some fun in the date. Visit a gaming club and indulge your partner in different games there. Probably, he/she would feel shy at the start, but the feeling of victory will keep your date engaged in the game. After all, we all have the characteristics of a kid, no matter in which age group we fall.
These are some of the creative and best ways to impress your date. The "Date" should be very innovative and enjoyable at both ends. Just update your list of ideas and make it innovative and memorable.
Subscribe to Riddle Puddle