Romantic Love Lines For Her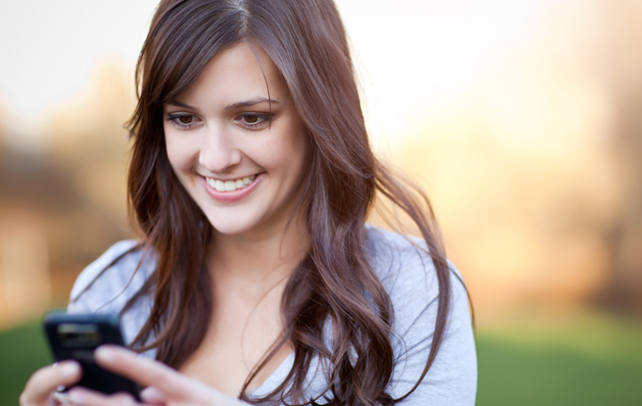 Subscribe to Riddle Puddle
Is your loved one's birthday approaching soon? Or are you feeling too romantic tonight and want things to work in the right direction? Whether it is your anniversary, Valentine's Day or any ordinary day, you can never get enough from expressing your love for your partner. Your intimate feelings and love emotions require words to be conveyed to the love of your life. But, most of the times, words fall short to keep up your romance pepped up. Well, your love life can be made completely passionate by whispering sweet words into her ear and touching her heart. However, you do not have to go overboard by being too flashy and gung-ho to impress her; girls love frank and straightforward comments, though with just the right amount of romance and elegance. Given here are some extremely romantic lovey-dovey lines that you can use to convey your feelings and emotions for your ladylove. Pick your favorite!
Romantic Love Lines For Her
For it was not into my ear you whispered, but into my heart. It was not my lips you kissed, but my soul. - Judy Garland
You are the sun in my day, the wind in my sky, the waves in my ocean, and the beat in my heart. - Author Unknown
In her love I am the hero, the king, the poet; and alive without her love, I am nothing at all, not even truly alive. - Author Unknown
If I could reach up and hold a star for every time you've made me smile, the entire evening sky would be in the palm of my hand. - Author Unknown
If I had a flower for every time I thought of you, I could walk in my garden forever. - Alfred Lord Tennyson
Sometimes your nearness takes my breath away; and all the things I want to say can find no voice. Then, in silence, I can only hope my eyes will speak my heart. - Robert Sexton
We are not the same persons this year as last; nor are those we love. It is a happy chance if we, changing, continue to love a changed person. - W. Somerset Maugham
I want to be your favorite hello and your hardest goodbye. - Author Unknown
My heart to you is given: Oh, do give yours to me; We'll lock them up together, And throw away the key. - Frederick Saunders
You are the sunshine of my life! Thanks for brightening my world with the warmth of your Love... - Author Unknown
I have said nothing because there is nothing I can say that would describe how I feel as perfectly as you deserve it. - Kyle Schmidt
I love every moment spent with you, your love has touched my heart. - Author Unknown
The hours I spend with you I look upon as sort of a perfumed garden, a dim twilight, and a fountain signing to it...you and you alone make me feel that I am alive...Other men, it is said, have seen angels, but I have seen thee and thou art enough. - George Moore
I want you for always-- days, years, eternities. - Franz Schubert
My love as deep; the more I give to thee, The more I have, both are infinite. - William Shakespeare
Love is like the wind, you can't see it but you can feel it all over. - Meredith
Love my eyes, when you look into them, I Love my name, when you whisper it love my heart, when you love it, and Love my life, because you are part of it. - Author Unknown
I love you -- I am at rest with you -- I have come home. - Dorothy L. Sayers
I have spread my dreams beneath your feet; Tread softly because you tread on my dreams. - W.B. Yeats
I love thee, I love but thee With a love that shall not die Till the sun grows cold And the stars grow old. - William Shakespeare
I want to be in your arms where you hold me tight and never let me go. - Author Unknown
When you came, you were like red wine and honey, and the taste of you burnt my mouth with its sweetness. - Amy Lowell
Storm clouds may gather and stars may collide, but I love you, until the end of time. - Moulin Rouge
And if it all falls apart, I will know deep in my heart, the only dream that mattered had come true. In this life, I was loved by you. - Colin Raye
I never thought that love could feel like this Then you changed my world with just one kiss. - N Sync
I only wish to be the fountain of love From which you drink, Every drop promising eternal passion. - Author Unknown
I wished for nothing beyond her smile, and to walk with her thus, hand in hand, along a sun-warmed, flower-bordered path. - Andre Gide
I love you, and as long as we are together, I have everything I need... - Author Unknown
Sometimes your nearness takes my breath away; and all the things I want to say can find no voice. Then, in silence, I can only hope my eyes will speak my heart… - Robert Sexton
There is a place you can touch a woman that will drive her crazy. Her heart. - Melanie Griffith
Come live with me and be my love, and we will some new pleasures prove, of golden sands, and crystal beaches, with silken lines and silver hooks. - John Dunne
Love is when you can be your true self with someone, and you only want to be your true self because of them. - Terri Guillemets
Without looking further, woo your sweetheart with these romantic love lines, penned exclusively for her. Your sincerity and genuine phrases will help you in your expression. All the best!
Subscribe to Riddle Puddle