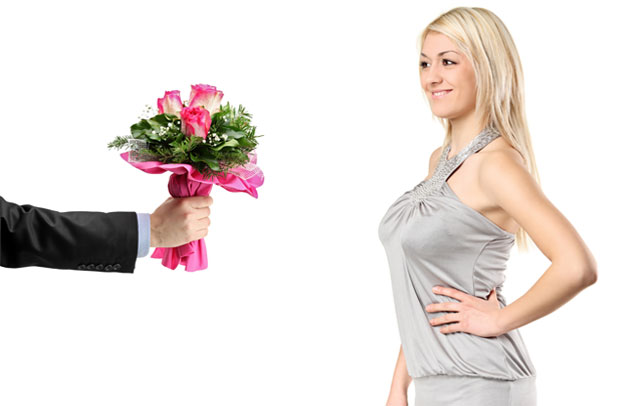 Subscribe to Riddle Puddle
Think about finding an oasis in the middle of the desert you're stuck in, with endless sights of nothing but sand, cacti, and the scorching heat. Now, think about actually finding one, and the relief flowing through your senses that activates every bit of mass on each atom in your body. You feel alive the moment first drop goes in to quench your thirst. Quite a picture isn't it and a scary one too, because finding an oasis in the middle of a desert is not as easy as it sounds. But don't feel sad; finding a date is not as hard as it sounds, or looks, but the result of discovering one will nonetheless be the same, even better. Being single is an opportunity that has to be utilized completely; to find a person, not by haste but by thought: one who will, not be exactly, but almost like what you have been searching for. One you see your future with, a good one! In the section below, we have mentioned some good ways to get a date. Go through it and get on with the search!
Finding A Date
Self Appreciation Ask yourself – would you date yourself? It's a hypothetical impossibility but you know what we mean, right? Nobody will go out with you unless you are not confident about yourself. Explore yourself in-and-out and if you see some parts, aspects rather, that need to be worked upon, or which you think you can improve upon; ponder no more and start to work on it. Expel all the negativity and seep in all that is positive about you. If afraid to speak to a person from opposite gender, for whatever reasons, then try to negate that weak point. Indulge in yoga, meditate, exercise, work on your communication, or go shopping and look your best. Most of all – love yourself!
The Source People don't wander on the streets with a sign that says, "Are You Looking for a Date?" You will have to find a person, who is single and available. And to find one, you will have to go where people are i.e.; parties, get together, malls, museums, libraries, clubs, sporting events, etc. You can also sign up for online dating services and also try your luck at facebook; after all it's the "in thing". However, don't go about checking out profiles of random people and sending friend requests. Try and search for a person with whom you were acquainted or a past friend – school, college, or ex-colleague.
Initial Rapport At the outset only two possibilities exist: a yes or no, the latter more than the former, unless the magic happens and your initial rapport with the person sparks a fire that compels him/her to go out with you to a date right away. It's something that can't be manipulated but can be enhanced, to an extent. How? Don't be afraid to make an eye contact, smile, or hand out compliments that come straight from within. Don't be pretentious, and try not to be overly nervous. In the absence of a clear perspective about the person, it's the initial connection, or tuning, or rapport that defines multiple possibilities as to where the relationship might land up in future.
Cup of Coffee Love at first sight is romanticism at its best. But practically, at the first sight, you will only get to know how much you are enchanted by the physical appearance of a person. Rest all is a mystery wrapped in a fortune cookie that will reveal itself when you munch on it. To test whether the initial rapport was just a onetime thing or not, and before you actually ask for a date, from the new person or your old contact, you may want to consider meeting over coffee. Even if it isn't a love at first sight and you know the person from your past, it is possible that a lot would have changed since then and it would be apt to further discover or re-discover him/her at the magical first meeting. If things go well then you can go ahead and ask him/her for a date.
Tips to Get a Date
Be open to meet new people and make it a point to say "Hi" to anyone you meet.
Never let smile leave your face. It's a definite crowd pleaser.
Be all ears to what the other person has to say. Be an active listener.
Don't force the person or rush into decisions. Be gentle and patient.
Try and read their signs. In case of any negative vibes, try to distance yourself. The person probably doesn't want to be talked with.
Don't act jealous and be open to all his/her friends.
With all of the above in place, remember that you don't need to fear rejection. Rejection is the only key that will open your thoughts to recognize the right one to be taken for a date. Have a good one, and many more after the first!
Subscribe to Riddle Puddle