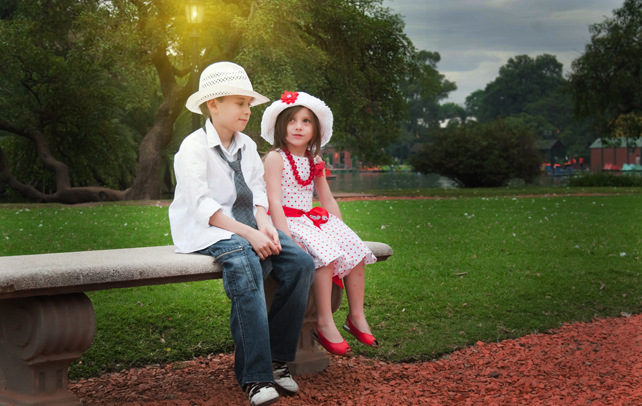 Subscribe to Riddle Puddle
"Love is like playing the piano: first you need to learn the rules, then forget the rules and play by your heart." - Anonymous
Extremely true is the above statement. It is not about having specific guidelines and do's and don'ts throughout your love life. A series of conscious efforts in beginning of the relationship can help you in long run. During your initial dates you feel uncomfortable and uncertain about what to say, how to present yourself and whether your talks make any sense or not. It is the time for you to take every move wisely. Prove that you are intelligent and sensible about life and, in particular about your relationship. On the eve of first date never commit a mistake to ask about the past love-life of your partner (no, never!). Don't be in hurry. Your partner will share with you everything whenever he/she feels comfortable. Following subsection speaks about some of the questions which you can ask your partner to start the communication. But first, let us checkout some tips.
Some Tips We understand your need for quality of questions to be asked on the first date. Well, do not commit the mistake of just asking 'questions' rather make statements. For an instance, do not ask the one-line question 'what are your hobbies?' in order to know your partner's area of interest. Instead make a statement like 'you must be having a creative thinking power, don't you?' It will not only create your partner's interest to respond, but will also provoke her/him to ask the reason. This will lead to a series of questions-answers and counter questions releasing the nervousness and making the atmosphere friendly. Also, keep in mind that it's your date. Don't befool yourself by acting as an interviewer and irritate your partner by interrogating her/him. Since this date will pave a way for your next date, go slow and enjoy the time with what comes in your way. Keeping the advice in your mind, move ahead with the interrogation and consider the below mentioned statements as questions.
Questions to Ask On First Date
So, where did you go on your last vacation? It is a simple and easy question to be asked on a first date. The only purpose of this question is to break the silence and make your partner comfortable during the date. You can also include questions like what did you shop, what did you like the most on your trip, which was the best moment of your trip, etc. In this way the two of you can discuss about the holidays and places to visit. The discussion can also take you to the fond memories of childhood vacations which you can share with your partner and get some valuable inputs from your partner as well.
If you win million dollars in a lottery how would you spend it? Let your partner fly in the atmosphere of his/her imagination. It would be fun for both of you when your partner explains you about his/her imaginary plans. This will help you get some insights about your partner's money management skills and his/her priorities. Your date might speak about opening an old age home or buying gifts for his/her family. Just observe and enjoy your partner's thoughts.
How would you like to spend your leisure time? Everyone has one or the other thing to do in one's free time. Asking such question would be beneficial if you yourself have some exceptional things to do in your pastime, since your partner would ask you back the same question. This kind of question exhibit your interest in knowing your partner more and help you judge whether the two of you share common interests or not.
Which city do you always like to visit? This question will depict another aspect of your partner's persona, which is about what kind of environment she prefers. S/he might tell or describe some adventurous spots, or calm and quiet places. The range could include country side to hill stations to coastal areas. When the two of you consider each other for a stable relationship, it would help you decide the spots to visit.
What's your profession like? Is it your dream job? The most preferred and safe topic to discuss on a first date is about the career path one is following. Since it is a place where people spend most of the time, they have material to talk on. You can come to know about the broader perspective of your partner: whether the purpose of the job is to make money or it's a real path your partner wants to carry.
In all, every human being has different philosophy and view for questions to be asked when dating for the first time. Above questions strive to help you out in general. You can also go for brainstorming and find unique questions exclusively for your first date.
Subscribe to Riddle Puddle