What To Wear On A First Date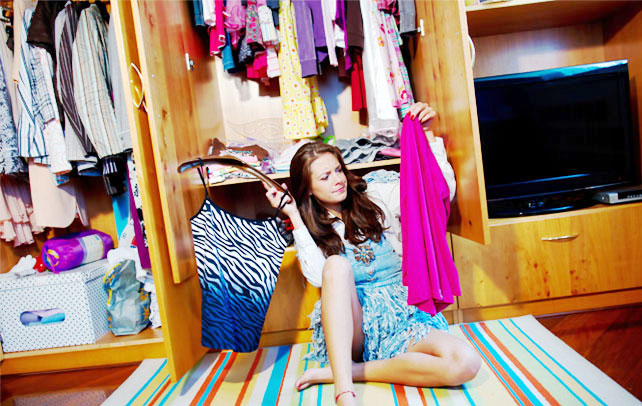 Subscribe to Riddle Puddle
First date is the most important event of your life since it provides you an opportunity to articulate your persona in front of your counterpart. It also confirms the compatibility between the two of you. When it's such a significant event of your life, then definitely you can not take it for granted. Your mind and your heart would not even allow you to do so. Every time you think about the date and the partner, your heartbeat becomes faster and fascinated with a feeling of 'a dream come true'. Would you like to wipe out the fancy and odour of first date with a mistakenly chosen dress? Certainly Not! Here, we are providing you with the best of the ideas to look presentable and glamorous on your first date. Happy Reading!
First Date Outfit Ideas
Dress For The event Don't you search and shop for a beautiful and comfortable dress for the important events in your life? Similarly, select a dress for this crucial day too. Wear what you like the most and do not think of the last minute shopping. Keep the accessories to a minimum because these will only distract your counterpart from you. Use mild perfume or deodorant and not the one with strong aroma.
Feel Comfortable First impression is everything as it opens doors for next opportunity to make impression. And for a perfect and memorable first impression, it is important for you to feel comfortable with whichever dress you wear. Dress what makes you feel good and help you build confidence. Always remember that you are not the only sufferer of predicament but your counterpart has also undergone the same feeling. Believe it! Wear what makes you feel good and help your partner make the date a memorable one.
Reflect Your Persona Do not select a dress, makeup, or a specific colour just because your friend or colleague used the same on their first date, which was a success. You have a different personality, so the things you try should reflect your philosophy and thinking and definitely not theirs. So, choose a dress which allows you to depict the real you.
Don't Be Over Trendy It's good to get along with the wave of fashion but beware girls; it's not the time to put on trendy dresses. The guy may have not expected that or may not be aware of the trend. If you look very trendy on your first date, probably your guy would repel it, forget about long lasting affection. A perfect man would prefer decency, simplicity; and a combination of modernity and sensibility with a caring attitude. This is what they look in their counterpart.
Say No To Over Makeup Men like natural beauty and not the one borrowed from cosmetic products and makeup kits. Believe it, you are the most beautiful the way he selected you to date leaving thousands of girls behind. Feel blessed and have confidence in you. Show your natural self to him and he will die to meet you for the next time. Also remember that you are going for date and not in a fashion show. So, over makeup is a strict NO-NO.
Compliment Your Partner You have spent so much time and efforts in matching your footwear, bangles, and earrings with your dress. You really deserve huge accolade for such nice hard work. But did you thought over the person cherishing your beauty on this date? He also did much of homework before coming to meet you. Compliment him in whatever way possible.
Summing up, first date is an affair where the two of you check each other on the grounds of compatibility and mutuality. Reflect your realm and allow your counterpart to know and acquaint you with his personality. It would be the best way to make the date memorable and impressive.
Subscribe to Riddle Puddle