Sweet Love Sayings & Quotes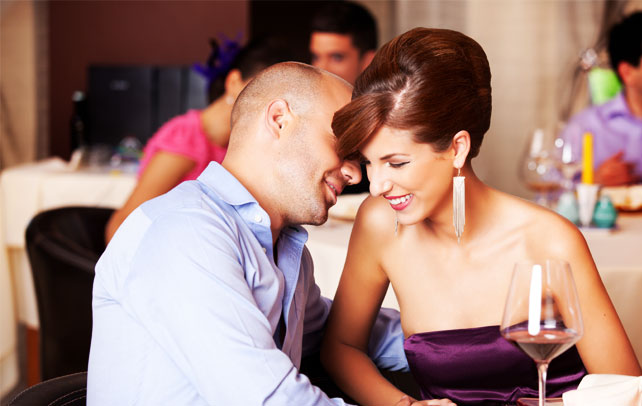 Subscribe to Riddle Puddle
The feeling of love is the queen of all feelings a human heart can have. An unheard and unsaid feeling becomes a burden when not expressed properly. There is a person in your life with whom you want to live forever. You have tried to express your love with your thoughts, words, and actions. So, did you receive any response? Hey, what did you say? Everyone except your dream boy/girl is aware of your love. Seems strange! Well, don't worry; it happens with most of the people. So, why don't you search for an innovative and impressive way to express yourself! Let's check out. So, what can be the best way of communicating your emotions to your partner? Well, you can opt for some beautiful sayings wrapped in true love! Here's the list of some very unique and genuine sayings that you can use to express your never vanishing love. Have a look.
Sweet Love Quotes
If I could reach up and hold a star for every time you've made me smile, the entire evening sky would be in the palm of my hand.
Most people want to be the sun that brightens up your life, but I'd rather be the moon that shines down on you in your darkest hours.
He gave her 12 roses, 11 real and 1 fake and said,
"I'll love you until the last one dies."
No boy is worth crying over, but the one that is, won't make you cry.
Love is the weakest when there's more doubt than trust, but it is the strongest when we learn how to trust inspite of the doubt.
If I could give you one thing in life, I would give you the ability to see yourself through my eyes, only then will you realize how special you are to me.
Even if the whole world stands against you, I promise you can always count on me.
I know your life can go on without me, that you can be happy without me, that you can survive without me. But even if you turn me away, I will still choose to stay with you and be your sweetest stranger forever.
A hundred hearts would be too few to carry all my love for you.
You have to walk carefully in the beginning of love; the running across fields into your lover's arms can only come later when you're sure they won't laugh if you trip.
When the person u love hurts u, forgive them. When u hurt them, they'll forgive u… otherwise they never really loved u.
Love is when you want the best for that person whether it includes you or 'not'.
Love gives more than just a new way of life. It gives a new outlook; a person to spend it with; and the missing part of you.
A kiss can be a comma, a question mark or an exclamation point. That's the basic definition that every woman ought to know.
If love is like a song: one verse will be of hurting and another of hatred; one of sadness, but in the end the chorus will be of happiness, joy and confidence.
A man reserves his true and deepest love not for the species of woman in whose company he finds himself electrified and enkindled, but for that one in whose company he may feel tenderly drowsy.
What love really means is accepting everything about a person without no questions asked.
Of all earthly music that reaches farthest into heaven is the beating of a truly loving heart!
A woman knows the face of the man she loves; like a sailor knows the open sea.
Time is too slow for those who wait; too swift for those who fear; too long for those who grieve; too short for those who rejoice; but for those who love, time is eternity.
If it is a dream then I'd rather not wake up anymore, for it is the only way I can be with you, with no doubt, no fear in my heart but a trust that someday you'll be mine and a lifetime together. Just YOU and ME.
My love for you is a journey; starting at forever, and ending at never.
I love thee with the breath, smiles, tears, of all my life! - And if God choose, I shall but love thee better after death.
I'm not looking for someone who has everything, and I don't want someone with money to buy me everything, but I need someone who has time to spend with me more than anything.
These sayings are of immense use to express your feelings to someone special. So, during a chat with your your love; speak out some beautiful sayings just for him/her.
Subscribe to Riddle Puddle