Fun Things To Do On A Date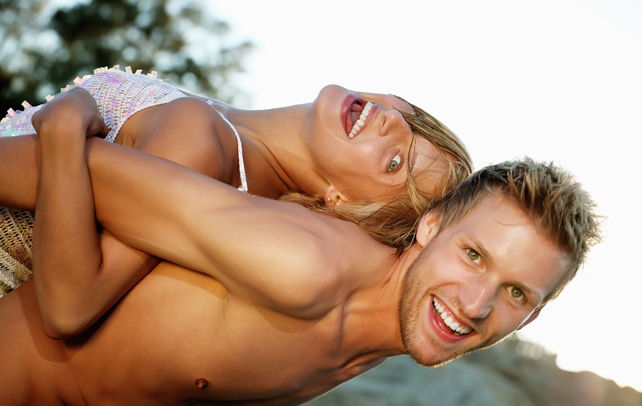 Subscribe to Riddle Puddle
So you are bored of visiting the same old pubs and restaurants of the town and are thinking of bringing a little spice to your dating routines. Well, this small problem is quite common and is faced by lot of dating couples. It is always told that spontaneity is the key to a successful date. But when your relationship starts getting a little older, it becomes really difficult to preserve the spark. Or if you have just started dating then too it is quite difficult to choose on one dating idea as you are always uncertain of its success. Anyways, going to a movie or a candle light dinner have become the things of past. When you go for a movie, striking a conversation almost becomes impossible and while on a dinner date, seconds of inappropriate silence seem killing. So to get you out of the dating dilemma we have narrowed down a few suggestions which will definitely work.
Ideas For Fun Things To Do On A Date
Go for pottery painting if your date likes creative and colourful activities. Pottery painting is quite an art and it doesn't even need any formal training. Colours always bring the fun element out and your partner is no exception.
Take your partner to a dance preparatory class, preferably a samba or salsa class. Dancing is an intimate activity which promises to bring out the best out of your partner.
Take your partner on a walk amidst the nature in a garden or a reserved forest where, in the serene environment you can know each other.
If your date is a sports freak then take him/her to a place like a bowling alley or a miniature golf club. There not only you will have fun but your date will also appreciate this gesture of yours.
If your date is a fitness freak then can be better than taking him/her to a Yoga, Aerobics, or Tai-Chi class. And the possibilities are that along with your date you may also like the stretching and exercise you needed for a long time.
Bring out the child inside you and date your partner at an amusement park. At times it is ok to let your head down and act in a weird manner. Just keep in mind that your date doesn't get nauseous while you enjoy the rides.
You know that your date likes cooking and it's been a long time you showed your culinary skills to someone. Take your date on a cooking lesson where the spices and oils are certainly going to spice up your mood.
Does your date like to compete? Challenge him/her for a tennis or squash match where friendly chidings and commentary will surely give your relationship somewhat a different turn.
Go to a country fair where you can together ride a mechanical bull, get psychic readings, a ride through the tunnel of horror, share a cotton candy, or get your love compatibility tested. It will be a whole new kind of fun which you will discover.
Go to a pet shop or a zoo if your date is an animal lover. This will be a different experience altogether: visiting the animals and playing with domesticated ones.
Go shopping, especially if it is the holiday season. This way you will know about each other's taste and preferences.
Date her in an interesting museum; if possible visit an archaeological museum with a number of fossils and other artefacts.
Reserve a certain day from your date's scheduler and ask him/her to play along following a number of clues which will bring your date to you.
Confide in your date's best friend and ask if the person has any clue about the ideal date your partner might have ever fantasized of.
You know your partner best, so it will be nice if you try to come up with something which will suit your date uniquely. Surprise your partner with your creativity and wit.
Subscribe to Riddle Puddle