Fun Things To Do With Your Girlfriend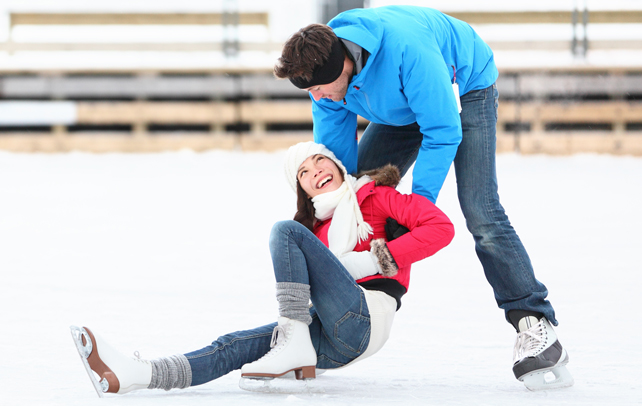 Subscribe to Riddle Puddle
You have met the right girl in your life and you would love to spend your rest of the life with her. Every day, you plan some ways to impress her and keep her happy. You need to come up with innovative ideas to spend as much time with her as possible and express your feelings to her at every possible occasion. A regular candle light dinner and long drives every weekend can get boring. You can't take your relationship for granted. In every relationship, after a lot of vigor and enthusiasm, a saturation point comes when things seem to be boring and monotonous. It is high time to infuse passion and zeal in your relationship by exploring the traits you both are blessed with. Come up with creative ideas that will be fulfilling for both of you and enrich those moments that you can remember for the rest of your life. Adopt some of the following ways to have fun with your girlfriend
Exciting Things To Do With Your Girlfriend
Cook Together It is surprisingly very romantic if you cook with your girlfriend. Begin by visiting the grocery shops and buy her the required ingredients. Even if you haven't cooked earlier, it is the best time to develop your culinary skills along with your girlfriend and have great fun through the mistakes you make. Whatever dish you both prepare together will be an unforgettable experience that you will cherish for years.
Pamper Her At The Spa Take your girlfriend for a refreshing pedicure during the weekend. This is the best way to pamper her. Along with her, you also go for the pedicure treatments and spend this refreshing time together.
Work Out Together Join a gym and work out together. This will not only help you guys spend some quality time together, but will also help you both lose those extra kilos, stay in shape and look sharp. Run on the treadmill or lift weights or learn how to use the exercise machines. Working out together will keep up each other's motivation to change over to a healthy lifestyle.
Read Together Do you and your girlfriend love reading? Find a book with a theme that interests both of you, cozy up in a couch, and get reading. Once done, discuss the parts of the book which you found really interesting. This will help you to understand your girlfriend better and it is even fun reading.
Take A Walk To Revive Her Childhood Why always go for a long drive when walking together hand in hand is far more fun and romantic. Think of something really unique and interesting. Instead, surprise her by taking her to her hometown and drive or walk through the roads that will recall her childhood memories and school days.
Go Shopping Together You may not be a shopaholic, but at least accompany your girlfriend for shopping. Be her best buddy in selecting things for her; learn what she likes and what not. Similarly, let her shop for you — allow her to choose a shirt or a wallet for you. Don't forget to treat her to a scrumptious lunch.
Go Camping Romance doesn't need to be always in the form of candle light dinners, chocolates and flowers. Be a man and take her for mountain hiking. This rough and tough experience will help you both to stand for each other in times of troubles and at the same time it will also be interesting to explore the nature with your girlfriend. Even a bike ride will be great fun.
Get Spiritual You get spiritual only with your close ones. It would be great to engage her in your religious activities and same goes for you too. If you and your girlfriend belong to different religions, take interest in her religion too. Visit her holy places and learn something about her religion. This will make her really happy.
Go For A Picnic How about a fun-filled picnic with light sports and snacks at the nearby lake? It would be a great idea and a lot of fun to go for a picnic or recreation with your girlfriend. Pack sandwiches, fruits and other snacks and take a flying disc or a ball with you.
Learn Some Skills From Each Other You must be endowed with some exclusive skills and same goes for her. Teach her driving, car washing or wine tasting or something that she doesn't know. And in turn you can always learn cooking or salsa dance, anything else that is her specialty. These activities will develop the habits of sharing with each other.
Be Sporty Are you sporty? What about her? It will be great fun to skate together or to go bowling. Other alternatives could be horse riding, golfing, boating, skiing or playing tennis. This will also keep you active and help you spend some outstanding moments with her.
Be Adventurous Does your girlfriend love adventure? Try a hot air balloon ride together. It is a thrilling experience to see the world below you. If possible go for parasailing or water rides too. Check with a local balloon riding company and reserve a romantic early morning ride for you and your girlfriend. Don't forget to open a bottle of champagne and enjoy the picturesque view (even if you are scared)!
A Perfect Picture Do you have an impressive snap with your girlfriend? If not, then do not wait to get a professional portrait done. Once you receive it, place it in a beautiful frame. You can even go for a funny caricature and laugh over it for hours.
A Karaoke Night Even if you are not a great singer, you can once in a while arrange a duet karaoke night and sing her favorite songs for her. She will surely be mesmerized. And do not forget to record it so that she can hear it whenever she feels like.
To conclude, these are some of the fun ways of spending quality time with your girlfriend. Each person has his/her own characteristics which are distinctive. So, explore them to the fullest, think of some novel ways to have fun with the special one to strengthen your valuable relationship and to take it to the next level.
Subscribe to Riddle Puddle