Dating Tips For Single Mothers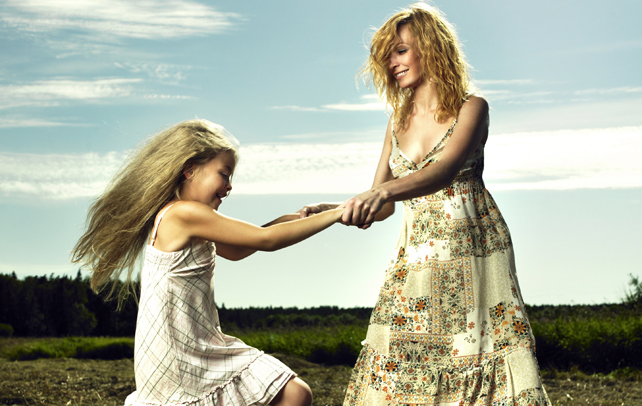 Subscribe to Riddle Puddle
Divorce can cause a lot of problem and stress in your life. It also takes its toll on your kids. God forbid, no one should go through it because getting over a break up is a hard task to do. But you don't need to worry since there are many other single fathers that went through the same pain and grief. The question is how to find that 'one' and balance your life to bring it on right track? What if this one turned out to be same as your ex? And sometimes, after the divorce, the never ceasing advice from peers, parents and friends on how to keep going on with your life complicate things further. But what they don't understand is that finding time for yourself is very difficult when you are a single mother. You already have the load of taking care of your kids and managing your life. How to fit dating and romance in between this? Read on to find out how to sustain in those maddening times.
Dating Tips For Single Mothers
Don't Just Dump The Idea Yet Yes, ladies, just because you were once married and have children now, don't make you too old to date. You still can date and make your life vibrant again. Try to go to malls, socialize, to know more people. One failure shouldn't stop you from dating or falling in love again. So, stop your tears and search, but subtly.
Involve Your Kids Foremost thing is to make your kids understand that like you love them, similarly you need someone to love you too. You need to take them in confidence as they are also going through same thing that you are after divorce and therefore, they won't believe someone so easily. Also, make sure the person you are dating knows you have kids and accepts them too.
Hard Working Babysitter If your kids are small then you need a real good babysitter to take care of them. Taking your parade with yourself on every date is not such a good idea, so, try to find a fine baby-sitter or leave them with your parents. If you have teenagers then you have to accept that they will be apprehensive about your guy. You need to explain to them and understand that they can't easily agree to your dating. Hence, be patient with them.
Don't Hide Don't hide the facts from your suitor, but that doesn't mean that you will tell all your marriage details to every guy you go on a first date with. You need to first gain his faith and trust and then tell him about your marriage, ex and children.
Be Fit Nothing comes easy in life. Being in shape will not only boost your self-confidence but will also attract guys to you. Studies suggest that a maintained body gives impression of a healthy mate. This, naturally, will boost up your chances of meeting someone special.
Enjoy Your Fling Time In the beginning of dating phase, many of the dates may end up as flings. Don't frown as of yet, think of this time as a chance of making contacts and getting to know new people. But this doesn't mean you will not find the 'one' ever or cannot discover that man on your first time. After all, we are puppets and our strings are in the hands of fate.
Be Careful Take precaution when dating, the person may not turn out to be what he looks likes or may be mean to your children. Test him carefully for laziness, selfish nature, flamboyance, or lack of ability to make you smile. If he bores you, don't go further as it may end badly. Therefore, make your choice wisely.
Don't Take Pressure Don't pressurize yourself because you have got children and office work to tend to. Juggling and balancing are two different things. If at any point you feel like you are concentrating too hard to keep the three things in place then it is better to discuss with your partner and make him understand your position. If he truly loves you then he will help you in coming out of the rabbit-hole.
Accept Rejection Whenever someone hears single mom, they hear burden. This is often their first reaction since you may have kids or the grief of the past. Thus, he may fear of becoming just a shoulder to cry on, and that no one wants to be. Therefore, gather up and present yourself as a stronger person but don't fake it. If still it doesn't happen, don't fret, maybe he wasn't the one. Try again!
Hopefully, sooner than later, the Mr. Perfect, who loves you beyond anything, will be in your life and will accept the situation like a real man. All the best!
Subscribe to Riddle Puddle