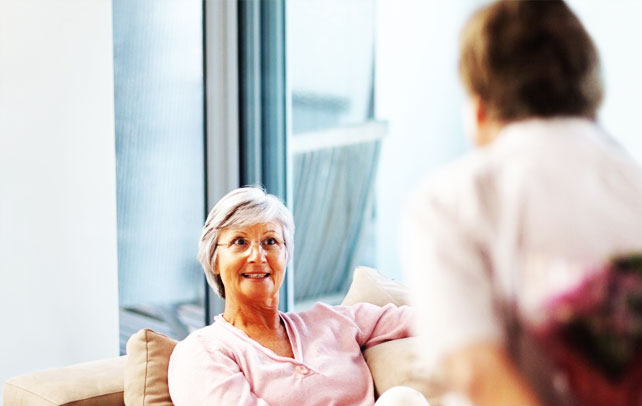 Subscribe to Riddle Puddle
You have been through a recent breakup and you are over dating younger girls and now you want a woman in your life. All the reasons which resulted in your breakup, are possibly the reasons you should actually try dating an older woman. As the word old also means experienced and mature, which is what you expect a partner to be like. Older women rather than being a liability are independent and never mess with your head. A man dating younger women is almost cliché but the society is yet to give way to the idea of young men dating older women. It's rather the exact opposite of the stereotypical standards of a society. And here we are just talking about a maximum age difference of eight to ten years, and not thirty to forty years. So how is it possible to entice an older woman? Let us tell you how. 
Tips To Attract An Older Woman
Always keep it in your mind that the difference between your ages is inversely proportional to your chances of dating her. So it is better to be prepared beforehand and face the least despair in the process. So, if possible, try to base your pursuit on her age.
Try to gain knowledge of her psyche and for that you have to do some homework. Observe her in the group where she spends time and understand her likes and dislikes.
Find a way to get close to her, but keep in mind that it doesn't mean pouncing in front of her all of a sudden. Try a more discreet manner, like, become an acquaintance to any of her siblings, cousins or other relatives of your age.
If the above mentioned plan doesn't work, then try to attract her attention with something she likes. Make her laugh, but don't do something clumsy that you end up becoming just a laughing stock for her.
If you are trying to get into the skin of a much older woman then the best way is to keep your wild attitude and spice it up with a substantial hint of maturity.
Chivalry always works with women of all ages and tastes. Gentlemen are always held in high esteem by ladies. So display your soft, but reliable side to win her trust and respect.
Try not to flatter her because unlike younger girls, she will easily see through it. Instead go for the praise which you really find she is worth. 
While Dating
The first reason why older women are generally attracted to younger males is the energy and enthusiasm in them. But, try to control the child inside you. Try to be witty rather than juvenile; be spontaneous, but sublime too; the key to reach a woman's heart is the element of surprise, but be careful while planning it.
Dating a grown up woman means you are dating someone who is not only older, but also much experienced and established in the world than you. So, she knows what she wants from you. Hence, try being modest and express yourself.
Don't think that if you are dating an older woman, you can let go all the outings and long drives as it's a teenager thing. No matter how old a woman is, she always wants and deserves to be treated in a lady-like manner. Take her on to romantic dates and candle light dinners; these will only strengthen your relationship.
Dating an older woman can be a lot more satisfying and fulfilling, but always ask yourself if you can really handle it; as probably she won't be looking for the dating games, but a relationship.
Mature women won't be fickle and they won't bother you with questions like, what are you thinking, they will be precise and straightforward in their approach. Moreover, they will expect the same from you. So don't be bothered by such situations and rather behave in a grown up manner.
Keep all this stuff in mind but never be afraid to experiment a little, ask questions and be lively. Being a mature person never meant being boring. Never fake as she is much mature and will easily see through it. So, keep trying and keep dating.
Subscribe to Riddle Puddle