Romantic Ideas For Couples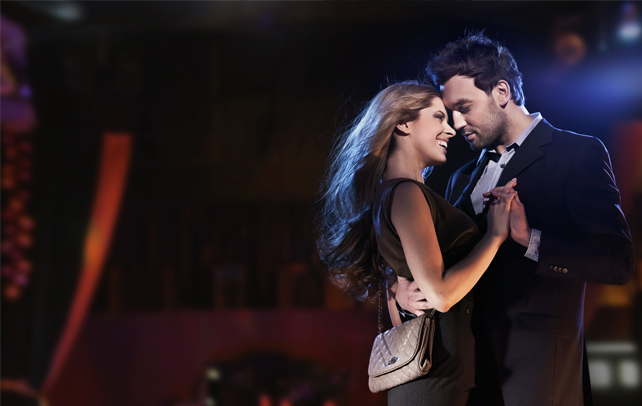 Subscribe to Riddle Puddle
Do you always think about how to spice up your love life as you feel that your life as a couple has become quite mundane? Well, let us tell you that such times come in the life of almost every couple. So don't be depressed, you just need to add the element of surprise to your life and your love life will come back on track. If you really feel that romance is missing in your relationship then you can always refer to the list of ideas, meant especially for couples. Though, the subject of romance has been discovered and rediscovered by a number of philosophers from time immemorial; we too, will not suggest anything different from the clichés as, these concepts have stood the test of the time. Keep in mind while doing all the romantic stuff that it is you that your partner fell in love with, and it is only you who will be able to remind him/her that.
Romantic Ideas For Couples
If there's an unavoidable trip on which your partner needs to go alone then tell him/her that, as he/she is going away for quite some time you have arranged for a bodyguard. As your partner starts asking questions about it, bring forward a stuffed teddy.
Spell out your message for your spouse on the ceiling of your bedroom, just above your bed, with the glow in the dark stars. When your partner switches off the light to sleep, the message will be revealed.
Write a romantic message with a temporary marker on the mirror of the bathroom and at the rear view mirror of the car.
It is a classic but if your partner has no objection to public display of love then send a bouquet of dozen red roses to her office. This way s/he will not only be surprised but her/his colleagues too will be amazed and will appreciate her/his for having a romantic spouse.
Recitation of a love sonnet to your spouse will give him/her goose bumps, if delivered with perfection. So memorize any of the sonnets either by Shakespeare or any other romanticist. Recite the sonnet when your partner least expects it.
Make a small picnic basket with all the choicest food items in it and then personally deliver it to your spouse's office before he/she has lunch.
Make a small basket with a few bottles of perfumed exotic oils and leave a note besides it saying:
I know a great Masseur. For an appointment, ring: (Your Phone Number)
Prepare a picnic basket with all savories and go for a picnic at some unconventional place like the terrace of your building, above a secluded water tank, under a big old oak etc.
Plan a treasure hunt for you and your partner around the city or perhaps on a beach. Then place the map in a bottle and show as you just found it out amidst the sand. Then trace the map to the last location, where you need to keep the setting planned for a romantic date.
Organize a portfolio photo shoot for both of you as a couple clicked by a professional photographer. Then arrange these framed photographs on a wall dedicated just to you.
Fill in your partner's car with a number of flower bouquets, if possible roses. Then tell him/her to drive you to your favourite destination.
Prepare a montage of a number of photographs of both of you; add to it a few movie tickets of the movies you went to and other such mementos.
Plant a sapling on your anniversary and watch it grow as does your love for each other. Have a glass of sparkling drink by its side to commemorate the day.
Print out some romantic coupons and gift it to your spouse. He/she can redeem it whenever needs be. These are cards which have a few favours written on them for e.g.
This coupon entitles the bearer to: One Foot Massage. Use by 07/08/2045
When it's raining heavily, just step out in the rain without any raincoats or umbrellas. Get yourself completely drenched, jump in the puddles, splash water and relive your childhood. Then come back take a bath and tuck each other in bed with some awesome coffee and snacks to go with it.
When your partner is ill, take an off for yourself too. Take care of him/her. Bring the soup in the bed and make him/her have medicines. Tuck her in for a siesta etc.
Share a square meal with your partner, if possible at a restaurant. Feeding each other will be even more romantic.
Give your partner a magic gift box and put a gift inside it every month for her before she notices you putting it in.
Start making a Video Time Capsule so that you can watch it when you are really old. Record some moments from each special event of your life and some random events telling the date before recording.
You can always experiment with the ideas and come up with something interesting and unique which we haven't listed here. Else choose a few ideas depending upon your taste and preferences and add romance to your life.
Subscribe to Riddle Puddle