How To Keep Romance In Your Marriage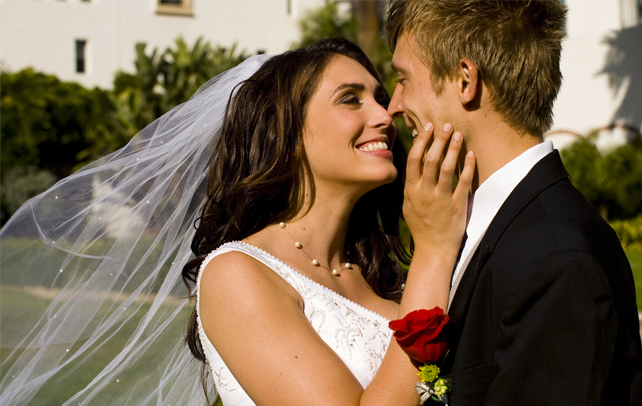 Subscribe to Riddle Puddle
Marriage is a realm of love and romance followed by children and responsibilities. The married hardly realize that former has exchanged its place with the latter; and they unknowingly throw love and romance out of the lives. But suddenly, lives, with their own schedules mingling with that of children's, start to dictate terms. The couple has to postpone all their plans in accordance with the children and map around it. These are testing sometimes, as wife might not have time for husband and vice-versa, which may eventually interfere with the marital bliss of the couple. Despite that, every couple facing this problem, undoubtedly, would like to keep the inferno of passionate romance in their married lives. If you are one among them, then just remember the instance when you were smitten by each other; when watching each other made you forget your troubles and a smile turned the colour of your cheeks to cherry red. Let's rewind and bring back the romance from the past, into your marriage to make it new and whole again.
Make Each Other Feel Special Who said that a man doesn't like to feel special and be surprised? A man loves to hear an appreciation from his soul mate or partner. If a husband praises his wife even about the smallest of things done by her and the woman appreciates his man's efforts in making her life easier, then this journey can go on for a longer time. Apart from birthdays and anniversary gifts, surprise him/her in regular days too by planning something out of the box.
Spend Some Time Alone The concept of vacationing or second honeymoon sounds tempting and it is indeed. It will not only rejuvenate the lost romance, but will also give a fresh start to your senses. Take that long awaited holiday trip to the place that you visited on your honeymoon or explore a totally new country. The thumb rule is to be alone and aloof of daily stress. Rediscover each other.
Spice Up The Bedroom Can't leave your children alone? Don't fret. Instead convert your bedroom into a fantasy world that you and your spouse have been thinking of. Take leave from office and spend the day in bedroom with your spouse. Husbands, gift your wife lingerie that you want her to wear. Wives, gift your husband a good cologne that turns you on instantly. Also, we all are well aware of the age old adage that says, 'Way to a man's heart is through his stomach'. So, cook aphrodisiac food and light candles in the bedroom. The food will not only make him feel extraordinary, but will also enhance your bedroom experience. Ahem! Ahem!
Save Romance With The Help Of Technology The days of sending letters are long gone. How about using technology? Send your partner flirty text messages and see the blaze in bed. But this is no excuse for public display of affection. So, refrain from sending your message or making it your status on facebook and alike. After all, building mood is for your enjoyment and not for the world to poke fun at.
Good Shape For Physical Attraction Though your sweetheart loves you no matter how you look, but still getting in shape is an added advantage to keep your partner attracted towards you.  Furthermore, it will make your partner's heart flutter every time he/she sees you and will further encourage him/her to get in shape.
Be Each Other's Best Friend Nothing is better than finding the best pal in your spouse; a pal with whom you can share everything, even your darkest of the dark secrets. This will also give you an opportunity to communicate. Discuss the professional as well as personal problems of your life. Your partner may have the solution that you have been looking for, provided you don't turn your spouse into an agony aunt.
Constant Nagging Remember that your spouse returns home to feel relaxed and prefers to not talk about the office activities. But if you will keep criticizing your partner regularly then your partner may think of finding romance elsewhere. Often, people tend to say things out of anger and its results just make them regret.
Forgiveness Forgiveness doesn't come easily; one needs to learn how to forgive and let things go. There is no limit to forgiveness when it comes to your spouse and family.  Holding grudges and that too against your own partner can be life ruining, which could lead to marriage crisis. Therefore, learn the art and see the changes in your life.
Try To Remember Your Vows Before marriage, many of us make several promises to our partners. But because you are married now, don't fling across your promises just like that or take them for granted. Remember them as much as possible and try to implement them in your marital life. Make fulfilling those promises your goal and set your heart to it. The same effort will be seen from your better half, and together, you'll become the perfect one.
To conclude, we all are human beings, so don't just exhaust yourself or try too hard to get the intimacy. Having preconceived notions about romantic life or replicating it with your friend's romantic life might virtually sabotage it. Hence, go easy on yourself and your spouse.
Subscribe to Riddle Puddle