Nice Compliments To Say To A Girl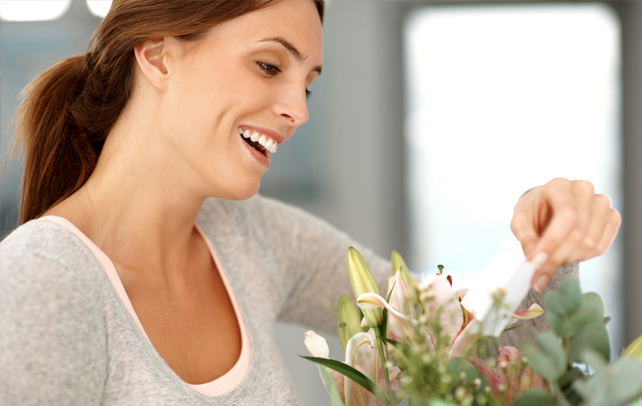 Subscribe to Riddle Puddle
If you think you can impress your girl just by buying her gifts on her birthday or sending her roses on Valentine's Day, think again! It really isn't all that simple! Everything said and done, it is the art of showering compliments that actually does the trick for almost all girls. If you are determined on saying nice things to her, say it like you mean it! Genuine and sweet words of praise stay forever. A typical girl dresses up for her man. It is possible that she has worn something special just for you and the least she can expect are compliments. On the other hand, it is suggested that you should not overuse compliments as you might begin to start faking it and once that happens, it is probably a lost opportunity to tell her how you feel. There are certain techniques in complimenting your loved ones. Ensure that the time and place are appropriate and you emit full positive vibes. Beware! Some words of flattery can be scorned! For some tips and examples on impressing a woman, look through this article further.
Giving Compliments To A Girl
Appearance Complimenting a girl on her looks is a sure-shot way of impressing her. It is in the nature of every woman to beautify herself in order to be noticed. When someone appreciates this effort, her heart skips a beat! But, be careful with your comments on her physique as this is the most sensitive subject. For instance, if the girl has added on a few extra calories in the previous week and you comment on her size zero figure, she will surely know that you are not genuine. When you compliment her on her looks, ensure that you mean every word you say.
Smart, Kind And Compassionate Words such as smart, kind and compassionate immediately draw the attention of a pretty girl. These can be aimed at women who are experts in balancing their work and personal lives. Kindness and compassion are inbuilt qualities that reflect on the heart of the woman. Your compliments for these efforts and characteristics are sure to boost her self-confidence and energy levels. To sound more truthful, point out instances when you think she's been at her best. This is sure to make her day!
Smile Though this is probably one of the most common compliments, there's nothing that a beautiful smile can't fix! Telling a girl that she has a million dollar smile will instantly give her goose bumps. There are two ways to go about this. Either you can use poetic language such as "I see the moonlight when you smile like that" or you can simply say, "I love the way you smile". You know what the best part is? She will actually smile every time she thinks of this compliment!
Hair It takes so much time and effort for a girl to do up her hair. Her only desire being, some attention and compliments! So, to tell her that she's done a good job will elevate her to cloud nine. Never make the mistake of lying as this can easily be spotted and she might end up blaming you for this disaster! You can take two approaches. You can say it subtly like, 'Wow, someone's hair is looking stunning today', or more directly as, 'That's a nice hairstyle you got there'. This will give her confidence and a sense of looking beautiful too.
Some Nice Compliments
You take so much care of yourself to look beautiful. That's what I love about you.
With that smile of yours, you give me the confidence to make possible the seemingly impossible stuff.
That shirt looks damn pretty on you.
You look gorgeous today.
How do you be at your best every day?
You spoke smartly thorough the debate.
I can hardly take my eyes off you, believe me you have beautiful eyes.
That was so nice of you to help him.
I know it might have been so difficult for you, but I'm impressed with the way you handled it.
Keep up the good work.
Hey, you are the girl with the cute smile!
How did you do that? That looks awesome.
That color looks perfect on you.
I am so lucky to have you beside me.
Each time I'm with you, you make me feel so special.
You look beautiful, as always.
I love your fragrance.
Thank you for being there for me.
Just providing a woman with everything she needs, like giving her a shoulder to cry on and a friend to rely on, and being there when she needs you is inevitable in a relationship. But in order to carry things forward with energy and positivity, you need to add more value. The best way to do this is compliment her spontaneously for her efforts in trying to look and be her best. This will, indeed, drive her crazy and immediately give you brownie points! It is important to weigh your words according to the compliments and express them with the best suited vocabulary. Be careful as you are dealing with a tender heart!
Subscribe to Riddle Puddle