Sweet Things To Say To Your Boyfriend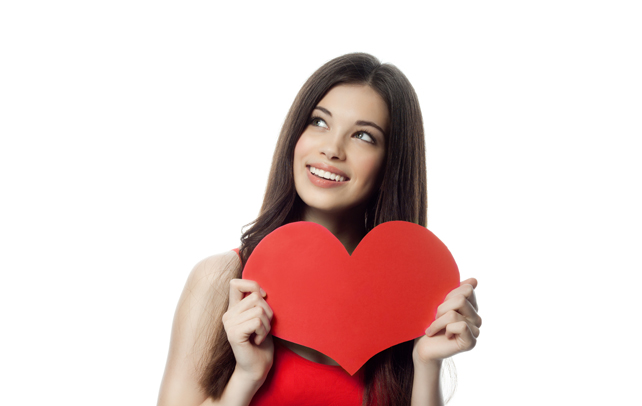 Subscribe to Riddle Puddle
The smell of a new relationship is just like the smell of roses. It is so perfect that you don't want the relationship to wilt in just few days. Then, how to keep the flower of relationship from drooping? You can try these one-liners to impress him. After all, it doesn't have to be the guy to praise you all the time, you, for once, can charm him too. Gone are the days when a guy had to go out of the way to astound a girl. Today, women can show their leonine yet feminine side to sweep the guy off his feet and make his head spin. Even men like it when their masculinity is addressed and adored, but it doesn't mean that you keep calling him 'Mr. Hercules or My Hector'. These people were God's children and are world renowned for their strength. But your guy is your own, so you should say stuff that is exclusive to you and no one else. It will fill him up with confidence and self-respect and more than that, love for you. Read the following section to know what to say at the right time.
Sweet Things To Say To Your Boyfriend 
You dazzle me every time you look at me.
Your kiss makes my head twirl.
With you, I can be carefree.
You make feel secure when I am with you.
After you have kissed, you can say 'your lips are scrumptious'. You can even add 'can I have more'.
You are so nice and kind to me that I can trust you blind-folded.
I just keep laughing when you are around.
You make me stress free.
I like it when you boss-around with me. It makes me feel I am exclusively yours.
I am in love with you intensely and awfully deeply. (say this amidst very emotional talk)
When you look at me with those big deep eyes, it makes me blush.
Apart from calling you boyfriend sweetheart, honey, baby, sweety etc, you can also refer to him as 'Love'.
I want to watch that game with you. (The game your boyfriend wants to watch and please enjoy it with him.)
Compliment his best feature by saying 'I wish I could Have Your_______' (Put a feature here.)
I love it when you appreciate even my smallest efforts.
I can be messy around you.
With you I can be myself and do whatever I like without fear.
Ooh blessed I am to have a hunk to hug/kiss me.
Do you believe in love at first sight or should I walk past you again?
I love you from every inch of my body.
You mean world to me and you are my world.
You are the one best friend that I have with whom I can share anything, even my darkest secrets.
Your hug and a kiss is what I require to go through the everyday problems of my life.
I can still smell you on me even when it has been so much time since we part.
I just keep falling in love with you again and again. How do you do that?
Comment him on his tidiness and the way he conducts himself in front of your girlfriends.
Tell him you are cold and if he could wrap his strong arms around you.
Compliment him on his new hairdo, shirt or accessory and say that you absolutely love it.
Ask him how was his day and if you should cook something for him.
Cook him his favourite dish and server him with 'I love You'.
Tell him the thing that only he has done for you and no other guy has done for his girlfriend.
Admire his talent and tell them how good they are at it.
For once let him do what he like and take pleasure in it. And then say 'I really liked it, can we do it again?
Keep 'I love you' for special times and cases. Saying it too often will lose its appeal and worth. Try to mesmerize him with unique phrases that he has never heard, make them up on your own to impress him even more. Let the flag of creativity hoist. But refrain from doing all this too loud or in public.
Subscribe to Riddle Puddle